Dangers lurking: mineral oil
Minearal oil, a petrolium byproduct, can be found in thousands of products from lipstic to diaper rash cream. But, did you know the dangers you expose yourself and family to when using products containing mineral oil?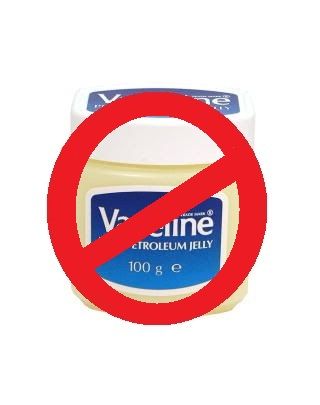 Though hard to avoid, I have tried to ensure that my products, from skin care to hair, do not contain mineral oil. Now that I am a mom, I find it especially necessary to share this info with all the parents out there that may not be aware of just how dangers this ingredient can be for them and their babies.
We are here to empower each other. Pass this message along!
In Conclusion
Mineral oil is popular with manufacturers because it is inexpensive and makes skin smoother and softer to the touch and more attractive to the eye. Unfortunately, the damage that is being caused behind the scene makes it an undesirable ingredient in any skin care product.
Don't be blinded by companies like Johnson & Johnson. Protect your babies and help me spread the word!
Sources
theholisticmama.com
livestrong.com
Bee is the contributor and keeper of this space -- Chewy Mom (formally known as Bee a Mom). She is a self-proclaimed chewy mama and is ruled by one adorable Bossy little being.
Together, they explore the topics of gentle parenting, healthy eating, grateful thinking, yoga bending, nifty hacking, green living, soul searching, and mindfulness practicing.
She has lived many lives. She has seen great beauty and utter darkness. It makes her whole. She is strong and with your presence, support, and love right here, right now ever stronger!!!
Read more about her by visiting the
Meet the Bee
page or
email her right now!
We hope you enjoy the adventures of Chewy & Bossy!